So a little about us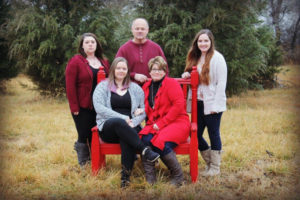 We are a family of 5, living in Northeast Oklahoma. Taking care of and raising our puppies is a family affair!    We raise our puppies in the house with us, they are a part of our family and we do everything we can to make sure that the new home they go to is going to be the same.
We fell in love with this breed in 2001, and started having puppies in 2003. Our adults are health checked regularly, as are our puppies.
Our puppies are very well socialized, they are held, petted and played with from the minute they arrive!  We start the potty training process, most of the time they will know how to go in and out of the doggy door, up and down stairs etc.  Your puppy will be micro chipped, current on shots, based on their age, and started on heartworm medicine.